Well known for his sleek production and an ear for fist-pumping euphoria, we get to know Pandorux in the studio this week. Beginning on Virtual DJ before moving onto FL Studio, he got his start like so many of us by watching YouTube tutorials. The Pandorux remix of Billie Eilish's Bad Guy with fellow producer Jona is one of his biggest hits to date with over two million streams on YouTube. He credits his success to continuity and finding the balance between life and music creation. Get to know progressive trance producer, Pandorux!
How long have you been producing music and how did you learn? 
My name is Viktor Povitskaja aka Pandorux and I live in the beautiful city of Detmold. How I got into producing was the long and hard way. It started with a laptop and some old jukeboxes. I lived in a shared apartment when I was 16/17 years old and found my passion for music through my old good friend Alex. At that time I had no idea about all the DAWs and programs.
I started with Virtual DJ and since then I could learn a lot. At that time I watched a lot of videos in the internet cafe on what I could improve and what I have to change. By chance, I found a video in the YouTube suggestions: 'How To Make Progressive Psy-Trance Bassline Swing & Triplet Technique'. I was very curious about the whole thing and wanted to see more. I really liked the sounds and the many possibilities and that's how I ended up producing!
What DAW(s) do you use and why?
I have been working with FL Studio for several years. I started with it and will continue to work with FL.
What are your favourite pieces of gear and why?
I only use my monitor boxes. I don't have that much equipment. FL Studio, a mouse, and a keyboard are enough for me! That's all you need. You don't need expensive hardware to produce good music.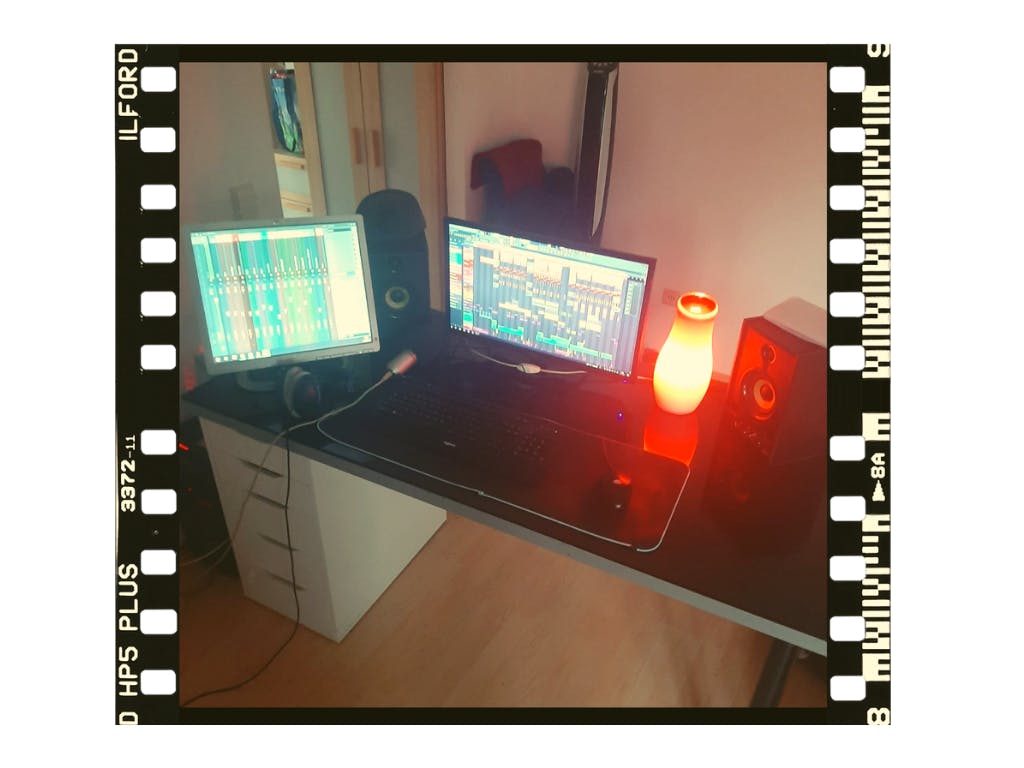 What are your favourite software plugins and why?
A few VSTs that I regularly use in my projects are Fabfilter Collection, Xfer Serum, U-HE Diva, Flex, Kontakt, and Massive X.
How would you summarise your approach/workflow when creating a track?
I work according to plan, I work according to feeling and time. I produce my music only when I feel like it never when I'm in a bad mood because I know that only bad things come out. Therefore, producing only with a good mood and a lot of heart.
What resources do you use to improve your craft?
If I want to know something I watch YouTube videos or get some tips from some good producer friends. But it's always best to try out everything myself. The proof of the pudding is in the eating!
What is the last YouTube tutorial you watched that you would recommend to other Re-Ex Members?
Highly recommended!
What knowledge or advice do you wish you'd learned earlier?
I would have liked to learn to play the piano and produce music earlier.
What challenges related to making music do you face and how do you overcome them?
There is always a delicate balance between life and music. While I would love to spend all my time working on music, I try to find the right balance between both, and it's good to take breaks.
I don't think you can force creativity. Allow it to come and allow it to go. If I am feeling blocked, then I do not make any music. I should want to make music, not feel like I have to.
Can you share any killer tips or techniques?
Of course, you have to fight for yourself to achieve something. Never give up, but keep at it! Continuity is the essence of success.
Do you try and get feedback or suggestions to improve your music? If so, how?
Yes, I do. I send it to my closest friends and ask you for feedback.
Which track are you most proud of and why?
Billie Eilish - Bad Guy (Pandorux X Jona Remix) is one of my most successful tracks.
On YouTube, the remix has 2.5 million views!
Also, I have a song called 'Lonely Wolf' which was my first solo-produced track. I put a lot of love into it and you can really hear it!
Has RepostExchange affected the way you make music? If so, how?
I use RepostExchange and I love it. And it also got me some really good new followers and the distribution of the tracks in different countries, which allowed me to reach more people. And that gives me the motivation to make more music when new people celebrate my music!
Desert Island Gear