Following a relationship breakdown and a change in circumstances brought on by the pandemic in 2020, FieldOfVisionz picked up an Akai controller to forge a new path through music. From getting their start using Cakewalk before moving on to Logic Pro, to drawing on meditation to find inspiration for their tracks. Atmospheric alternative hip-hop producer FieldOfVisionz tells us more...
How long have you been producing music and how did you learn? 
I have been producing music since 2020, and just like the rest of the world, I experienced drastic changes. In the aftermath of a very bad break-up, I found myself in a dark place. I have always been an extrovert, screaming to exit this introverted shell. So when the darkness came, I fell. I fell so deep and I knew I needed a way out. It just so happens that a family friend was getting rid of some old things and brought me this old Akai music producer. And, well, the rest is history!
What DAW(s) do you use and why?
Currently, I use Logic Pro X but I started on Cakewalk with VST stock plugins.
Logic Pro X is what really got me more into wanting to create my own music. How everything connected/sounded so much better when my equipment was plugged in. Also, the setup of the program was much easier to use and memorize.
What are your favourite pieces of gear and why?
The AKAI MPK 225 is my favourite. This was my first instrument. I love this piano because you can do a lot with it when it comes to effects/manipulating a melody and giving it that REAL sauce that you would like to have. And it is the right size for travelling, perfect for beginners. With this instrument, you can a create melody from scratch. But recently I upgraded and got an Edirol Midi Keyboard Controller PCR-80.
What are your favourite software plugins and why?
I use stock plugins on Logic Pro X. Channel EQ is a great plugin when it comes to the volume of your vocals, it gives you the option to cut out certain frequencies within your vocals and level them out into a tone that's cleaner and brighter. Highs and lows are important when it comes to mixing as I'm learning that more and more every day. Mixing each track and combining to make them fit together is the most fun part of this plugin.
Noise Gate really helps with removing all that noise that's within the background space of your vocal lines like mouth noises, lip-smacking heavy breathing or even things that are going on in the room. So you won't have to go back manually and cut out certain noises that are in your track. Especially during the ending of them, if the artist is slurring their words, this will clean it up and low some of that noise that's following within the vocals to level out so it will still be there but only in the background.
What I love about Pitch Correction is that you could change the whole tone of your voice into a deeper or lighter tone, lets's say that your voice is really deep but has a little raspy sound to it. This autotune pitch correction will smoothen out the tone in your voice and not only that it will smoothen it out but it will also level out certain words that are said within your vocal track so that it won't be so high and disrupt the entire track, you want all your vocal levels to be even in your track.
How would you summarise your approach/workflow when creating a track?
Usually how I come up with my ideas for a song is when I am meditating deeply within the universe, grounding myself and letting all of my thoughts go and focusing on being present. And when I am in that mind state I tend to write them down, past experiences and visuals I've seen through my pineal glands and as I'm writing I am letting go of all these feelings of energy that I was no longer serving me and that are holding me back. I love songwriting because it helps me release things that I feel like I can no longer tell others without being judged or seen as different. So I'll either collaborate with a producer or I'll make a beat from scratch and go from there.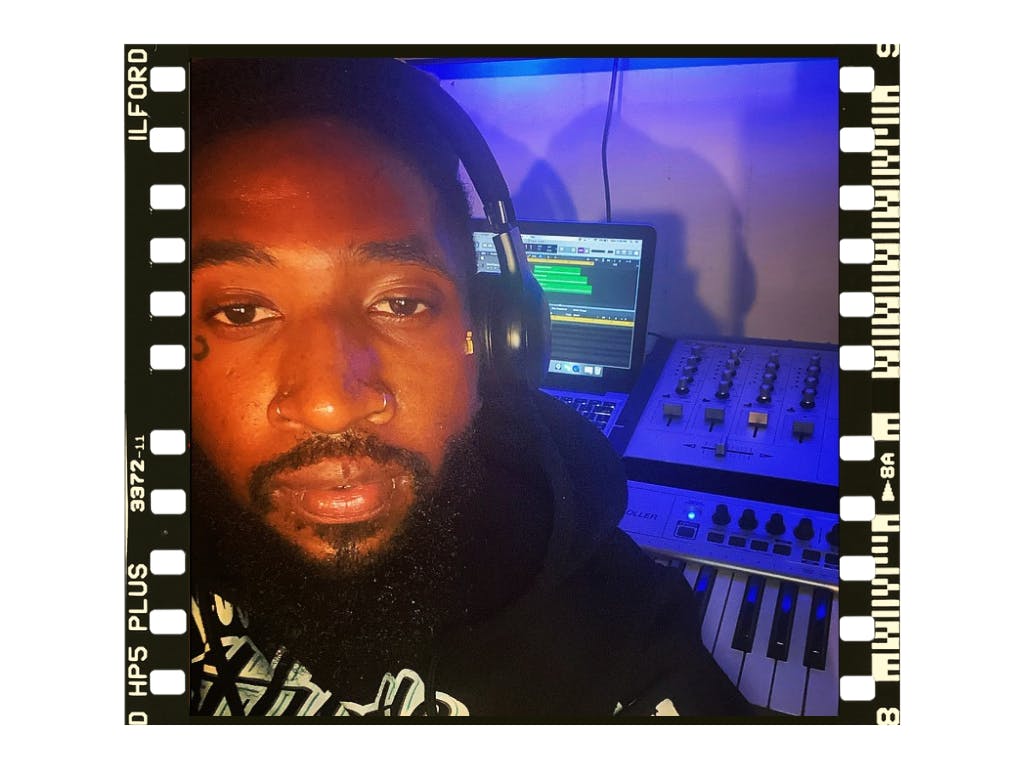 What resources do you use to improve your craft?
Listening to artists that resonate with my own vibe and frequency really helps me develop my own wave/style. And working on the tone of my voice helps in the long run for when I am recording I will have less work on my pitch correction. 
What knowledge or advice do you wish you'd learned earlier?
As a songwriter, you should never stay working on a song that isn't going anywhere and is keeping you stagnant and draining you from expressing more of your talent. Let's say you started writing this song and you got one banging verse but you are struggling to create a hook or to even finish it. And you're just on the song for hours but you're not making any more progress and you do it again the next day and still nothing. When you start to do that, that means it is time to move on and start on a new project. When you can go back and listen to it with a new set of ears as I would say from working on it for so long. You'll find or recreate that spark that you had when you were first working on it. Never get frustrated when you can't finish a song. Just finish the ones you can and release those as singles and that will give you time to work on the songs you haven't finished behind the scenes.
I've always known that I have a gift when it comes to creating and expressing myself but I also struggled with believing in myself and thinking that I can't do it alone. As I started to make music, I heard something in my voice that really sparked something in me and that's when IT WAS OVER. But then I didn't know how to mix or master so I didn't use as many plugins as I would today. The songs were still decent but they weren't mixed properly or mastered, people loved them and that's what made me want to take music seriously so I started to learn how to mix and master which I still am now. What I would definitely say is patience is key when it comes to creating and building a foundation.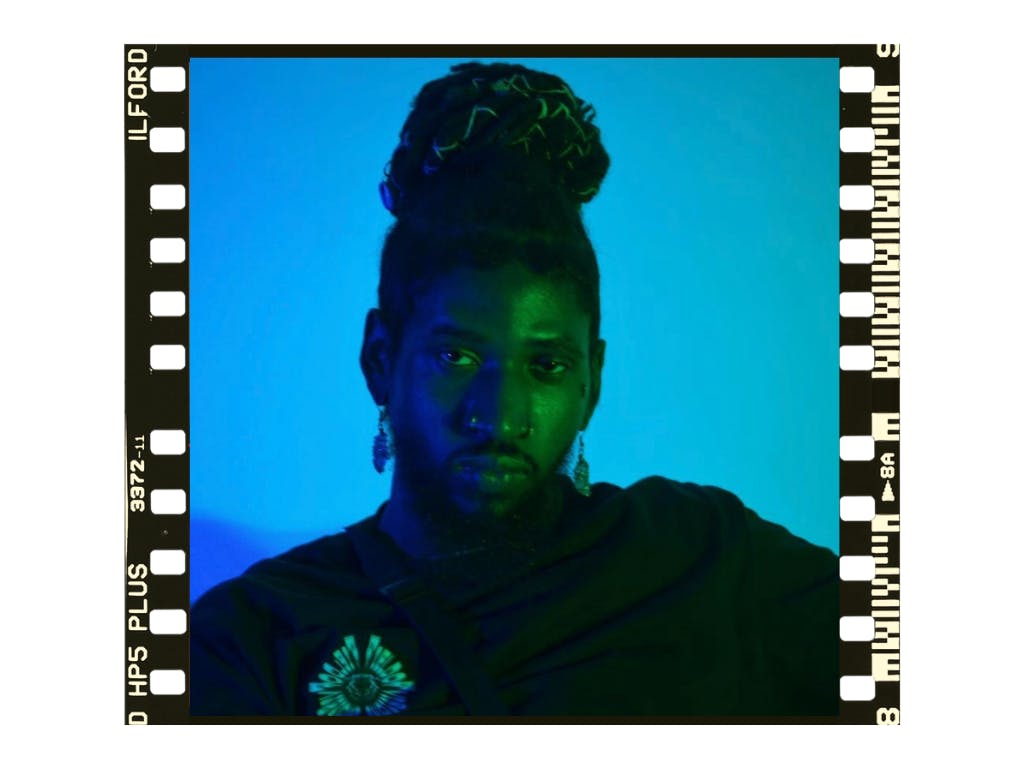 What challenges related to making music do you face and how do you overcome them?
Now that you ask this question I see that it's a normal thing for all songwriters!
When I get writer's block, it's usually because I am stressed and I have a lot going on all at once, I call it feeling cloudy. So I would meditate on it for a few hours or days and realign myself in order to proceed with the song.
Can you share any killer tips or techniques?
A few tips that I have on recording vocals are, that you should always turn the volumes down before you begin and always lay your tracks down first and everything else like hooks before you begin mixing or mastering so that you can avoid having trouble making each verse sound the same. You never want to lay one verse down then get straight to mixing because once you do that your second verse might not match or sound the same. Either in your mixing or in your voice so you always wanna make sure you lay all the tracks down with that same energy so one part won't sound higher than the other. 
Do you try and get feedback or suggestions to improve your music? If so, how?
Yes, I love sending my music out to music reviews or radio shows and letting them listen to and talk about the song because they are very honest about what should be worked on and what they like and dislike. It always helps me to improve my craft and to go even harder when I step back into the studio. Music rating really helps.
Which track are you most proud of and why?
One of the songs I'm really proud of is BAPt. Its the first song I dropped from my EP The Field Of Choir. That song is so perfect to me, love the lyrics that I wrote to it. Especially the way I came in in the beginning really made the song LIT. The drop is so insane and high vibrational. I LOVE THAT SONG!
Has RepostExchange affected the way you make music? If so, how?
RepostExchange helped me a lot when it comes to building a fan base or even just networking and gaining streams. I really like their service and what they have to offer. There are not a lot of platforms like that that can help you with streams, followers, likes etc. So I really appreciate them for being there for us independent artists. RepostExchange is a legit platform that is well worth using. Thank you, guys!
Desert Island Gear