ALL BLOG ENTRIES
Join our *free* TikTok Masterclass webinar with Brandman Sean!
Jaz from the RepostExchange Team
Jun. 18, 2022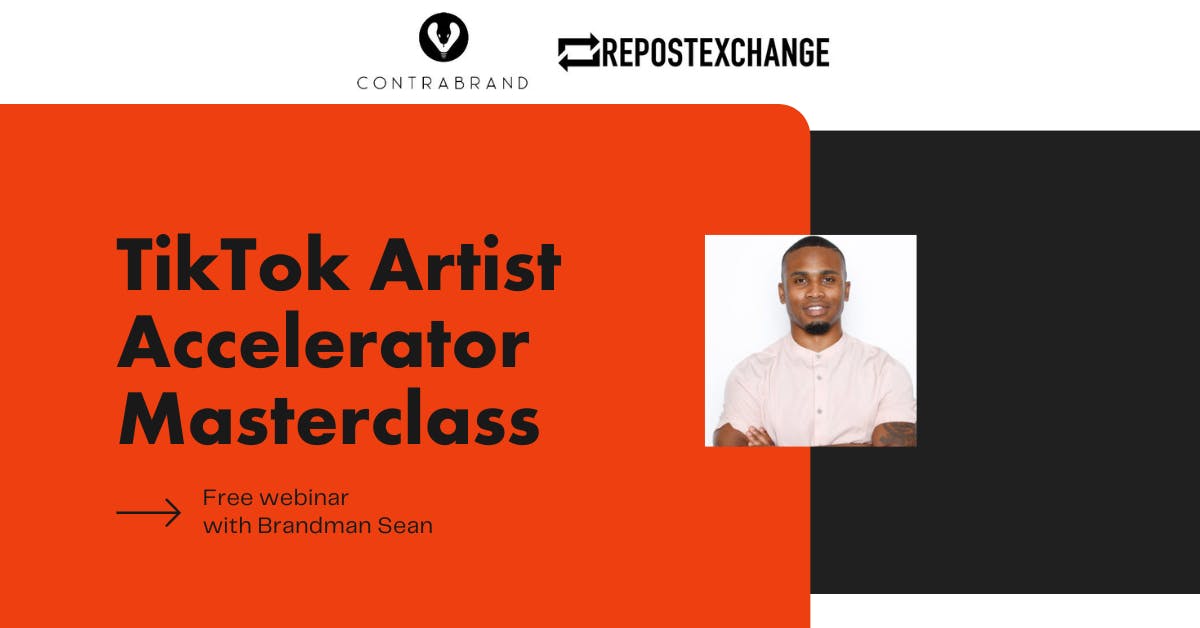 Are you struggling to make an impact on TikTok or feeling overwhelmed at the prospect of starting to create content?
We've teamed up with our friends over at ContraBrand Agency to give RepostExchange members free access to a one-off live TikTok Artist Accelerator Masterclass running this Wednesday, June 22nd at 3 pm EST/ 8 pm BST, which will help you use TikTok like an expert.
In this webinar you will discover: 
The New Formula To Grow Fast With TikTok and IG Reels Content.
​How to STOP spending hours on content ideas that will never work.
​How to STOP losing money on marketing that doesn't make money.
How to use TikTok to grow your YouTube, Instagram, and Spotify following.
Hosted by ContraBrand co-founder BrandMan Sean, he will also show you how one of their artists became the fastest growing artist on Spotify in just seven days, all through leveraging TikTok…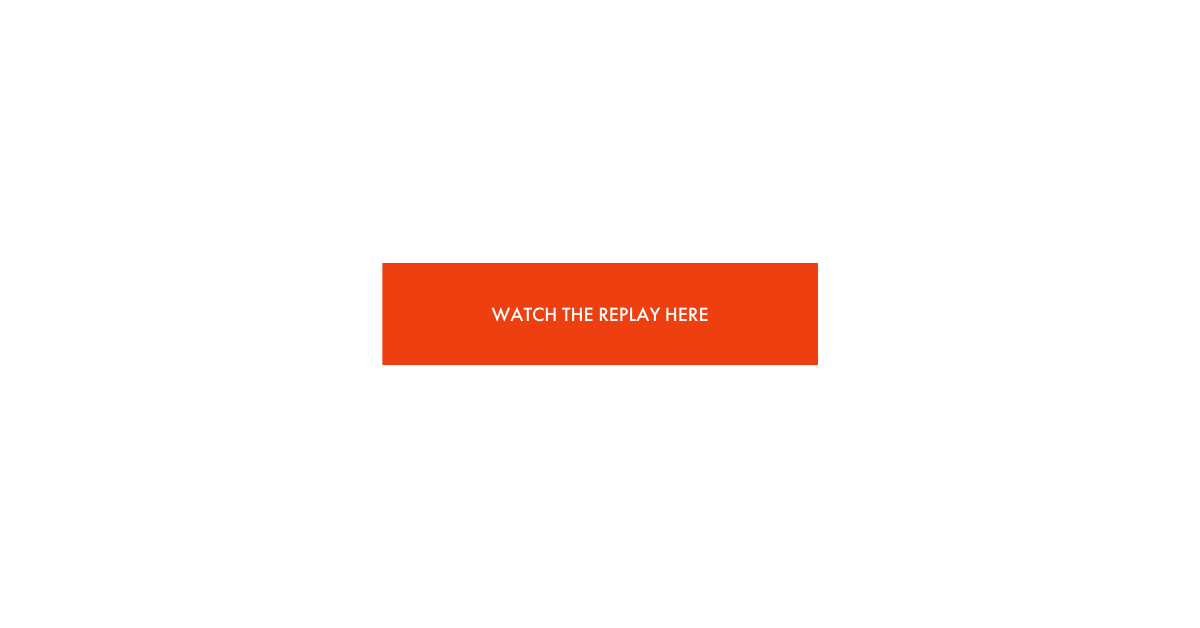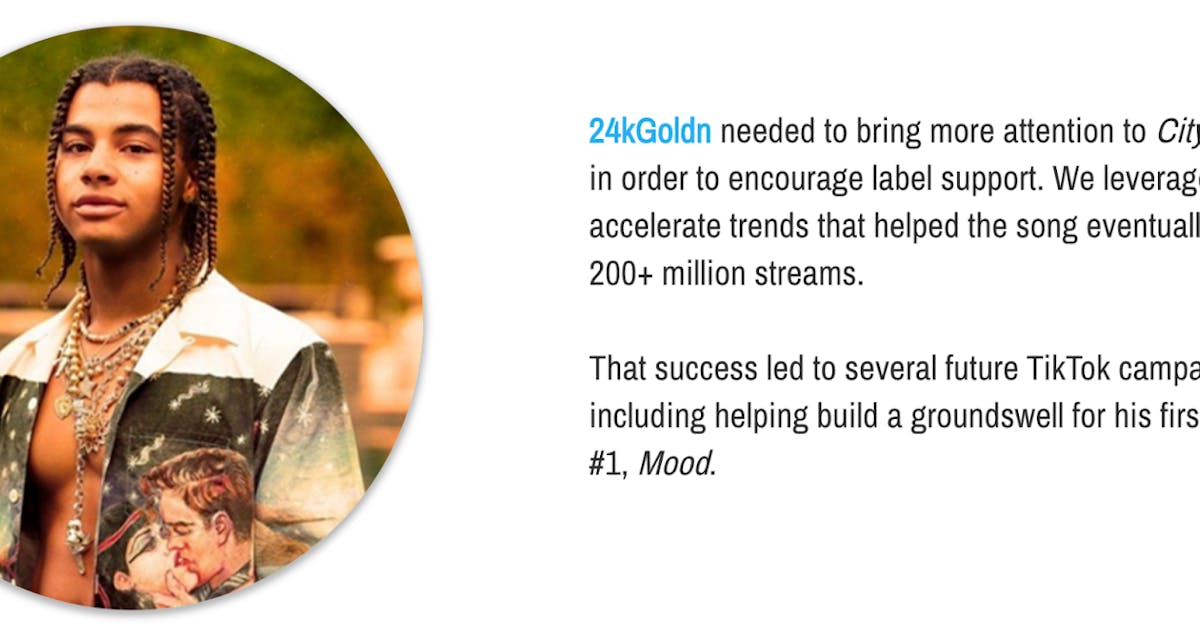 And that's not all, Sean will also teach you their simple content strategy formula and all of the TikTok algorithm triggers that they pay attention to which can help you break through on the platform.
As many of you will know, BrandMan Sean is a music marketing entrepreneur and brand strategist, known for helping major and indie artists find positioning for the next stage of their careers. Artists he's worked with include Macy Gray, 24kGoldn, Trap Beckham, and Donae'o.
Brandman Sean will be revealing some of the best TikTok techniques he's observed and developed that are usually reserved for his $5000+ clients at ContraBrand Agency. This is the first time that he's given away this information for free.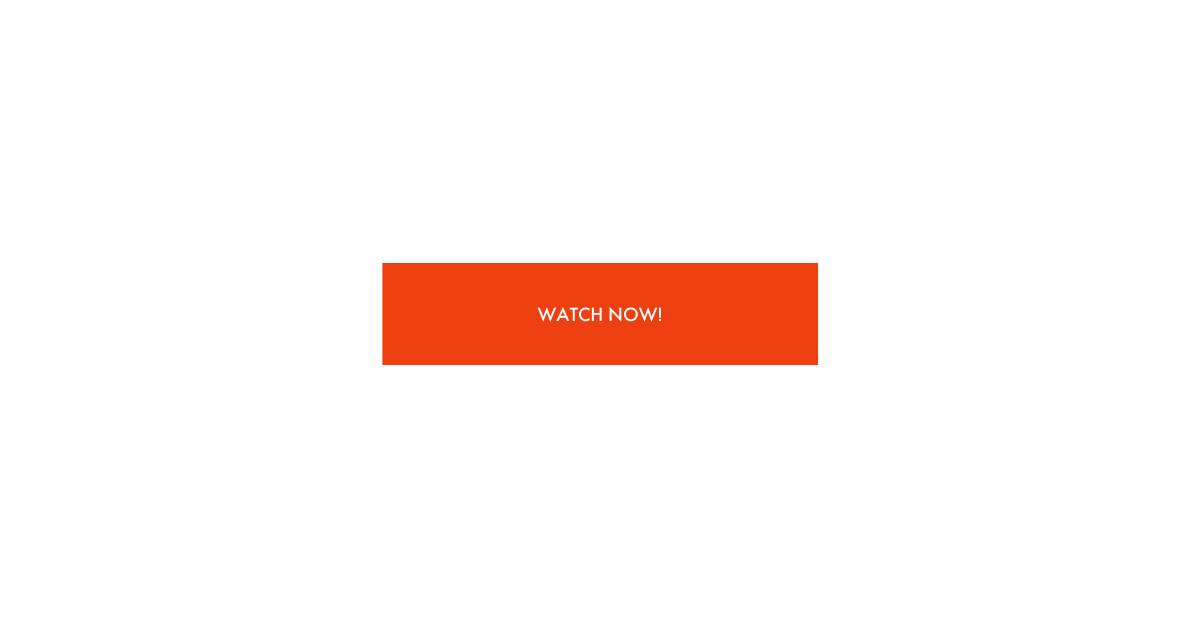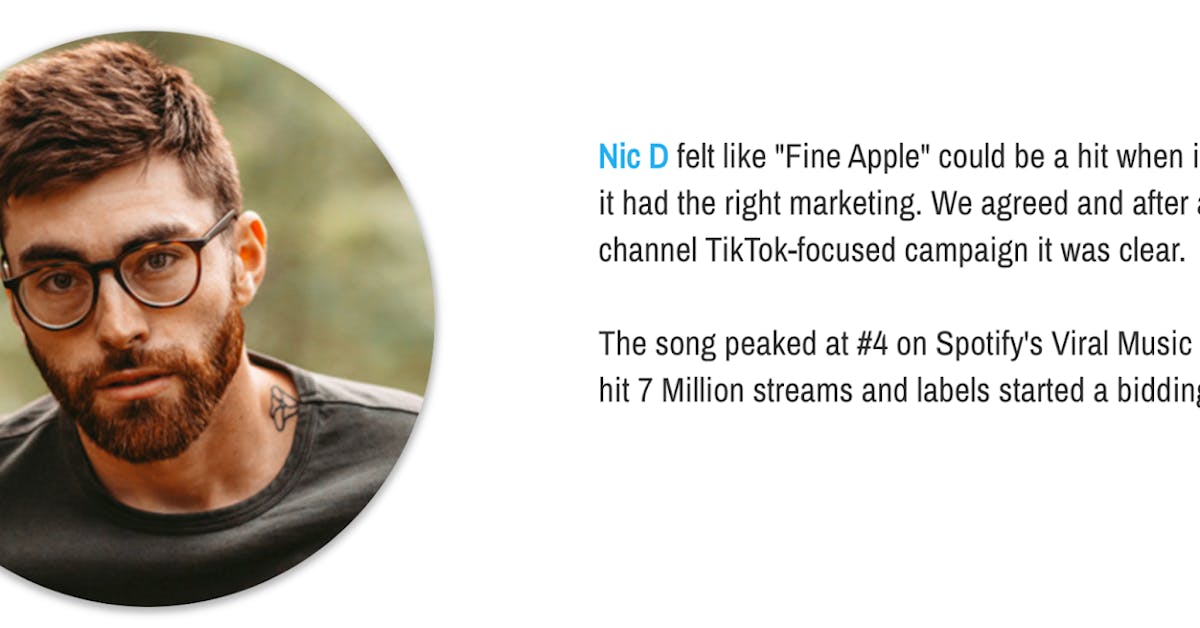 Make sure that you don't miss out on this one-off live event this Wednesday, June 22nd at 3 pm EST/8 pm BST by reserving your place here!